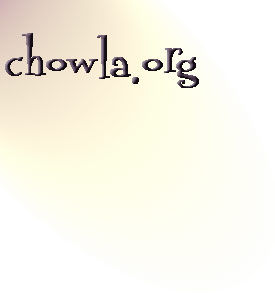 Resume
Current Address:
1 Quentin House, Gray Street
London SE1 8UY; United Kingdom
+44-78-6335-4017

Permanent Address:
950 Boranda Ave. #7
Mountain View, CA 94040; USA
peter@chowla.org

Peter S. Chowla
Education
The London School of Economics and Political Science; November2005
MSc in Development Management from the Development Studies Institute
Awards - Mark of Distinction, Best Overall Performance in Program
Some of my assessed work (available from the writing section):

Thesis: Assessing the Developmental Impact of Variation in Bilateral Investment Treaties
Development Policy Space and the WTO
Report of the Youth Consultation Project on Internet Governance (for UNDP-APDIP)
Institutional Reform and State Capacity
Paradox of Trade Participation
The University of Pennsylvania and The Wharton School of Business; May 1998
BSE in Bioengineering from the School of Engineering and Applied Science
BS Economics with a concentration in Entrepreneurial Management from The Wharton School
Awards - Summa cum laude, Dean's List, Benjamin Franklin Scholar, Joseph Wharton Scholar, Loveman Entrepreneurial Management Award (top student in Entrepreneurial Management discipline), Herman Schwaan Bioengineering Award (top student in BE)
Work Experience
nef (the new economics foundation); London, UK
Global and National Economies Researcher; November 2005 - January 2006
In a voluntary capacity, I am conducting research for a nef report on global economic interdependence with particular emphasis on international trade, financial flows, cultural exchange and human-resource movement. The work involves literature reviews, data gathering and analysis, development of statistical information and drafting.
Orangewood Institute; Beijing, China
Business English Instructor; June 2004 - September 2004
Taught business English as well as conversation and presentation skills to professionals and business people, usually to local employees of multi-national companies.
The Korea Herald; Seoul, South Korea
Business Desk Copy Editor; April 2003 - December 2003
I served as the copyreader for the business desk of Korea's No. 1 English language daily newspaper. In this role, I:
Edited, corrected and fact-checked 15 to 20 business news articles daily, covering 3 to 4 pages of the newspaper;
Proofed pages during the production process including writing and editing headlines, all under very tight deadlines;
Assisted in the writing of a style guide for the paper covering issues such as grammar, context, usage and punctuation;
Recurrently contributed to the lifestyle section with feature articles, travel pieces, music reviews and other items.
ChildU School, Suji Campus; Yongin, Korea
English as a Second Language Instructor; April 2002 - April 2003
I taught English to students whose skill ranged from beginner to advanced. My duties included:
Daily classroom instruction for young learners using textbooks, multimedia resources and hands-on techniques;
Lesson planning, production of materials and curriculum design, partciularly for young children;
Monthly student progress evalutations and reports, as well as quarterly parent meetings to discuss the students' improvement.
Centre for Science and Environment; New Delhi, India
Researcher/Web Programmer; June 2000 - June 2001
I worked directly with the director of India's premier environmental NGO in researching urban air pollution as well as handling all Internet-related publishing for the organization. My accomplishments included:
Programmed the New Delhi Air Pollution Load Model, which projected urban vehicular air pollution under various circumstances and with various policy interventions;
Wrote reports and gave presentations on this model for policymakers (such as the Tamil Nadu Pollution Control Board) and academics;
Developed a Climate Equity Model, which projected country by country carbon emissions scenarios under various provisions of and alternatives to the Kyoto Protocol;
Planned and implemented a full web site redesign, including setting up new sections and developing entirely new resources. See: http://www.cseindia.org;
Edited and released new or updated web site content including designing relevant graphics;
Managed the design and launch of Down To Earth Online, an Internet version of the organisation's magazine. See: http://www.downtoearth.org.in;
Managed the web portion of the Equity Watch newsletter targeted at participants in the CoP negotiations on the Kyoto Protocol. See: http://www.equitywatch.org
Student Environmental Action Coalition; Philadelphia, USA
Development Director; May 1998 - June 1999
I coordinated all fundraising and development programs for national environmental organization with over 2000 member organizations across the country. As the organisation's sole employee, I handled the following:
Prepared grant proposals and all grant reports for submission to charitable foundations;
Planned projects and budgeted them in connection with both grant applications and the general financial management of the organisation;
Designed and carried out major-donor-based and membership-based fundraising schemes;
Created annual and monthly financial statements and reports, as well as handling reimbursements;
Organised and supported semi-annual board meetings and annual training conferences for organisational leadership;
Oversaw all aspects of office management, including recruiting and managing part-time staff and volunteers.
Strategic Management Group, Inc.; Philadelphia, USA
Information Systems Technician; September 1997 - April 1998
I maintained and installed software, hardware, and networking solutions for a 200-employee business. Handled basic troubleshooting and end user support as well as advanced problems in network design and maintenance for Windows 95, Windows NT 4.0, Novell Netware, Microsoft Mail, Microsoft Exchange, and others.
Center for Experimental Therapeutics, University of Pennsylvania; Philadelphia, USA
Research Assistant; February 1997 - August 1997
I conduct scientific inquiry into the signal transduction pathways in mammalian cells through biochemical and molecular biological techniques. Skills include bacteria, insect cell and tissue culture, transfection, producing constructs, immuno-precipitation, electrophoresis, and Western blotting.
Computing and Educational Technology Service, University of Pennsylvania; Philadelphia, USA
PC Lab Technician; April 96 - February 97
I maintained computer laboratory hardware and software. Performed extensive troubleshooting and solving of PC hardware problems related to connectivity, viruses, and configuration. Operating systems Windows NT 3.5.1 and Windows 3.11, software troubleshooting for Microsoft Office, Internet applications, engineering/math applications, as well as network printing support.
Freelance, Extracurricular and Volunteer Experience
Development Studies Student Society; London, UK
Campaign Manager; October 2004 - June 2005
As a member of the executive council of the student society for the nearly 200 postgraduate students in the Development Studies Institute, I was responsible for organising campaigns to help students get active around various issues. Our largest campaign centred on World AIDS Day in December 2004. I planned and promoted three events: a student experience panel, an academic lecture on AIDS in the new millennium and a social with a sexual health awareness message.
Equilibrium Ultimate; London, UK
Founder, Team Captain; October 2004 - June 2005
I founded and led an entirely new sports club at the London School of Economics. This involved recruiting and teaching new players, coordinating elections, setting match schedules and managing team equipment. Additionally, I will be chairing the organisation of a regional tournament for universities in England.
Korea Ultimate; Seoul, South Korea
Webmaster, Summer League Coordinator; April 2003 - December 2003
I served as the Webmaster for a nationwide sports organization. The work included graphic design, site management, Web programming and translation management. I also organized the first-ever ultimate frisbee league for the greater Seoul area in the summer, managing registration, game operations and finances. (http://www.koreaultimate.com)
FEET Education; Bundang, South Korea
Website Design; November 2002
Worked with a recruiting agency to design a website for their operations. The work included design of original graphics, editing of content provided by the company, and programming of the website. (http://www.feeteducation.com)
Sri Jamison International Buddhist Meditation Centre; Ampitiya, Sri Lanka
Volunteer English Teacher; March 2000 - May 2000
Taught basic English as well as conversational English to members at the monastery as well as to community members during Sunday school. The students ranged in experience from to total beginners to being nearly fully conversant.
Student Environmental Action Coalition; Philadelphia, USA
Editor, Threshold Magazine September 1998 - February 1999
As the Editor of the magazine of a national environmental organization, I managed the editing, layout, design, and graphic work. I was responsible for coordinating stories, editing submissions, and selecting articles. I also oversaw printing and distribution (circulation 3,000).
Student Environmental Action Coalition; Philadelphia, USA
National Council Member December 1996 - May 1998
Served on the board of directors of the only national student-run and student-led environmental justice organization in the United States, thus participating in policy making, setting budgets, establishing program priorities and approving all aspects of the group's operations. I also served as a member of the Standing Committee, SEAC's executive decision-making body where I performed the role of foundation contact and fundraising director.
Progressive Activist Network; Philadelphia, USA
Editorial Board, PANic Magazine; November 1997 - May 1998
In a coalition of students across a large and diverse campus, I served on the editorial board and production staff of a bi-semesterly publication. This included soliciting submissions, editing them, taking care of layout and graphic design and overseeing distribution (circulation 2,000).
Penn Environmental Group; Philadelphia, USA
Production Editor - Green Times, Student Guide to Environmental Living; April 1995 - May 1998
Served in many roles, including committee chair and president, for a broad-based campus organization including overseeing editing and production of two publications, a yearly 8 page booklet, and a semesterly 16 page newspaper that covered environmental issues.
Computer Skills
Platforms - UNIX (Linux and Solaris), Windows XP/NT/2000/9x, Novell, MAC, DOS
Other Hardware - Hubs, switches, proxy servers, modems (ISDN and Analog), printers, scanners, digital cameras
Software - MS Office (Word, Excel, PowerPoint, Outlook, Access, frontPage), MS Exchange, Open Office, Lotus Notes, FrameMaker, Adobe Illustrator, Adobe Photoshop, Adobe PageMaker, Adobe Acrobat, Freehand, Canvas, Quark X-Press, MathCad, Matlab, Maple, DreamWeaver, Macromedia Flash, SPSS, SAS, and other applications
Programming Languages - PHP, Javascript, Java, HTML, DHTML, Perl, CGI, C, VBScript
Languages
English (native language), French (proficient), Hindi (basic), Korean (conversational)
Nationality
United States of America
.